Weight Loss Motivation Part 1
True weight loss motivation is not something that you can buy from the multi-billion dollar weight loss industry. The weight loss/diet industry's marketing tactics have developed a strong-hold on almost every home in the land. It creates stress, lowers self worth, and adversely affects the quality of millions of lives. Diet plans created by the rich and famous enjoy prime TV air time selling the sizzle and delights of a thinner, trimmer you. And then there are numerous doctors who are constantly warning us of the dangers of failing to shed those extra pounds, of food and supplements that stunt progress, and diet programs that fall short of the hype they have generated.
There are so many conflicting messages in the media that most people don't know what to do. In truth, the majority who attempt diet programs fail. Not because the programs do not work, but because of the lack of natural self motivation within themselves. Believing that diet and exercise are difficult and laborious undertakings is the "self-destruct" button that many reach for even before starting out. It is passion created by self motivation that generates the energy typically denied to the common individual, and it initiates vitality and the reason to succeed.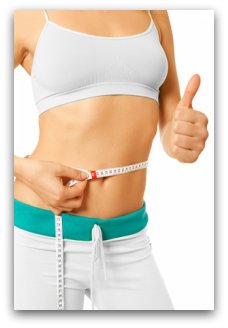 We invite you to see how compelling and natural weight loss will become as you observe and awaken those hidden qualities asleep within you. When you are motivated there is nothing to toil over, no nail biting programs of resistance to overcome temptation when you allow the body's natural weight regulator to kick in.
If you need assistance in becoming self motivated or would like more ideas on taking charge of your life, please read our other weight loss articles listed below. You may also like to browse our Diet Motivation articles.
Other Weight Loss articles:
Weight Loss Tips





More Weight Loss Tips

Return to our Home Page