Employee Motivation
The key to employee motivation is found in the following quote by Winston Churchill: "When you find a job you love, you'll never work again!" Very few awake each morning feeling joy or enthusiastic about the prospect of going to work. For most, it is quite the opposite. Most people see work as a necessary chore in getting to the next payday. They loathe the idea of subjecting themselves to the daily grind, and therefore are not motivated at all. It is a situation that serves neither the employee, nor employer's, best interest.
The difference between the two individuals is that they are motivated by two different things, and the answer lies within Winston Churchill's quote. The enthusiastic employee has a purpose. They find a great benefit in accomplishing the daily requirements of their job. They have self motivation because they have a consciously chosen purpose. Their purpose is the work, not the by-product of work. Sure, they appreciate the by-product, but they value the work even more. Happy and self motivated employees go the extra mile; they are significantly more productive, efficient and reliable than those employees that are not self motivated.
The non-motivated employee also has a purpose, but it is not consciously chosen. He sees work as a means to an end, so he is rooted in the by-product of work (money, paying the bills, avoiding the pain of financial ruin). He sees work as an obstacle to his desires...nobody really likes obstacles, do they? Hence his behavior at work is often characterized by complaining, blaming, and sticking up for his rights. He is rarely grateful and his general mood brings the whole group down.
Employee motivation can be a very challenging task for the employer. Employers who learn to recognize the characteristics of the two different types of employees can be at a great advantage. Once they understand the basic distinguishing factors, then they can utilize the appropriate resources to assist their employees with self motivation.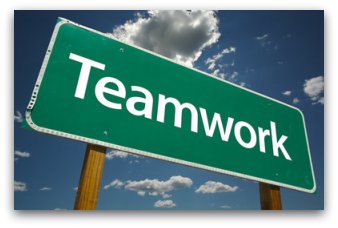 But it is not enough for employers to expect self motivation out of their people. They must also look within themselves to see if their purpose is also rooted in work and not the by-product. They have to take responsibility for the environment that they are providing for their employees. They need to see if they have the very same characteristics that the non-motivated employees have…complaining, blaming, and sticking up for their rights. If employers are not self motivated and rule with authority, then they are denying a pleasant work environment, and they are headed for imminent disaster.
You may also like to read the next article in the Employee Motivation series:
Employee Motivation Part 2

Return to our Homepage from Employee Motivation