Self Talk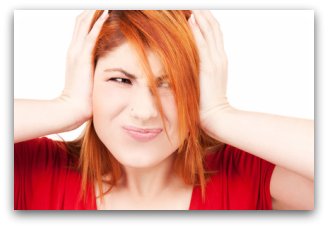 "Whilst Man is Master of His Own Destiny; Self Talk is the Master of the Man!"
-Dave Gannaway

The single greatest factor in influencing our thoughts and actions is self talk. It is the root cause of our thoughts, and ultimately the outcome of what happens in our lives, yet many are totally unaware that it even exists. Pausing for a moment to listen to your thoughts will reveal the greatest influencing factor in your life.
Self talk is the voice of your thoughts, the incessant inner dialogue within your head. It is ever changing according to your experience, feelings, and moods. An individual's inner dialogue reflects its focus in each changing moment of your life. Habitual patterns often begin in childhood reflecting the dominant influence of family and friends, thus engraining their, often erroneous, behaviors. So, a happy and positive childhood would engender a positive inner dialogue and consequently a positive attitude. In addition, progressively successful outcomes are reflected in their life experiences. The opposite is also true. Negative thoughts lead to negative outcomes which lead to negative experiences.
Becoming aware of this activity can be a startling and very revealing experience. It is the color and substance of your thoughts, the prime influence over an individual's personality and a direct influence in attracting like to like. Like a magnet, your inner dialogue attracts a reflection of itself. Thus negative, toxic, talk attracts negative toxic outcomes and attitudes and thus becomes the root cause of our experience.
Inner dialogue that is out of control reflects an individual that has no command or influence over his life and reflects a weakness of character. Taking charge of this area of your life is to address the problem at its root and where it is most vulnerable.
When left to its autonomous self, the inner dialogue is often irrational and illogical. To observe, or listen without judgment, is the mark of an individual who truly searches for lasting change and it is only when this is undertaken that the irrational nature of this monster will reveal itself. With the understanding that our life's outcome is a reflection of this inner dialogue, an observer can be shocked and dismayed at the potential direction his life is heading! The positive truth is that only when you become aware of the destructive nature of this negative dialoguing can the matter be addressed.
You may also enjoy these related articles:

Self Talk Part 2

Identifying Resistance to Change

Motivation and the Ego (or Inner Voice)

Return to our Homepage
---
If you enjoy our articles, you may like to subscribe to our newsletter,

Motivational Times