Self Motivation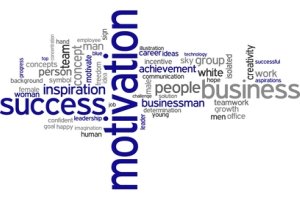 Many years ago, I met a successful and wealthy character who had mastered self motivation and stuff, yet couldn't even spell it! He told me something that completely changed the course of my life. Fishing for his secret he looked straight in my eye and said, "There is a part of you that knows more about you than you know about yourself!"
Woah! I thought, what in heaven's name is this guy talking about? But he insisted that there was an unseen part within us that had all the answers!
"It's a gut feeling, son," he said with unwavering authority. "You can call it what you like," he sounded like a blue-blooded hillbilly. "All I know is that everything I've got is through just listening to it." He had my attention one-hundred percent.
"Are you saying that … 'it'… has earned you all this?" I asked looking wide eyed at his sumptuous home.
"Yep, every nickel . . . and plenty you don't know about too," he added with a sly smile. "See, I ain't bright enough to have thought all that stuff out on my own. I never had no schoolin' . . . but I am smart enough to know when I'm hearin' right." He reflected a wonderful knowing and confidence about him. Whatever 'it' was he had complete trust in it.
"Is this a skill you taught yourself?" I wanted to know everything about this guy.
"There ain't no skill in just listening . . . that's all I do." He shrugged his shoulders. "Ain't nothin' to teach, you just gotta listen and feel . . . easy as that!"
Motivation, enthusiasm and optimism do not exist as visible objects, they are not quantifiable, you cannot see or touch them, even buying them is impossible. And they are not available in a bottle or pill. Yet without them nothing of any note would happen. They are all inside us, if we would just take the time to listen!


You May Also Enjoy This Article:
Inspiration and Intuition

Return to Self Motivation

Return to our Homepage from Self Motivation Part 4


If you enjoyed this article, you may like to subscribe to our newsletter
Motivational Times