Motivational Quotes on Being
a Conscious Human
---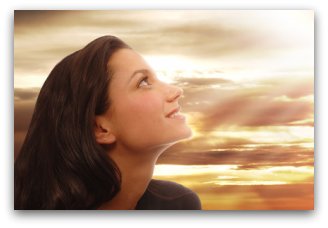 ---



Motivational quotes about being a conscious human being can be guide posts to those who are seeking enlightenment. The Great Masters and Sages have told us that enlightenment is not a destination; it is a journey of perpetual spiritual growth. Consciousness is attainted one day at a time through being aware of one's environment and thought process. These quotes give us great insight to that journey.



Benjamin Franklin
"There are three things extremely hard:
steel, a diamond, and to know one's self."


Joel Goldsmith
"There are no limitations external to your self - Be free."


Lee Iacocca
"The only mistake I ever made was not listening to my gut."


Zen
"Sit quietly, doing nothing. Spring comes, and the grass grows by itself."


R. Buckminster Fuller
"We are called to be architects of our future, not its victims."


Mahatma Gandhi
"You must be the change you desire in the world."


Shakespeare
"Our doubts are our traitors."


Paramanhansa Yogananda
"I come not to entertain you with worldly festivities,
but to arouse Your sleeping memory of immortality."


Vivekenanda
"The blossom vanishes of itself as the fruit grows.
So will your lower self vanish as the Divine grows within You."


The Buddha
"As the Fletcher whittles and makes straight his arrows -
So the Master directs his straying thoughts."


Ralph Waldo Emerson
"To the dull mind all nature is leaden.
To the illumined mind the whole world burns and sparkles with light."


Henry David Thoreau
"Things do not change; We change."


Benjamin Disraeli
"Man is not the creature of circumstances;
Circumstances are the creatures of men."
---



You May Also Enjoy These Related Articles:



Motivational Quotes By Category

Other Types of Motivation

All of Our Motivational Articles

Return to Home Page From Motivational Quotes On Being Conscious Human


Motivational Times is our free monthly newsletter dedicated to giving you the necessary tips and ideas to take charge of your life and transform your world. Join by simply filling out the box below to submit your information. You will recieve an email confirming your subscription.

Thank you for joining, we are certain that you will be inspired and delighted with your subscription.