Motivational Quotes About Success
---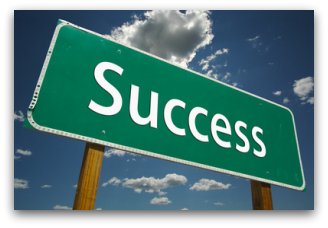 ---



Motivational quotes about success give great insight about the human potential. Many great men and women of our time have defied extraordinary odds to accomplished great success. These quotes give us great insight to the thought process and belief system of these great people. In many cases, they have given us the roadmap to success.


Walt Disney
"All our dreams can come true - if we have the courage to pursue them".


Dale Carnegie
"You never achieve real success unless you like what you are doing."


Bob Dylan
"A man is a success if he wakes up in the morning, goes to bed at night, and in between does Exactly what he wants."


Joel Goldsmith
"There are no limitations external to your self - Be free."


Abraham Lincoln
"Determine that the thing can and shall be done, And then we shall find the way."


Tony Robbins
"The secret of success is learning how to use pain and pleasure instead of having pain and pleasure use you. If you do that, you're in control of your life. If you don't, life controls you."


J.M.Barrie
"Nothing is really work unless you would rather be doing something else."
Woody Allen
"80% of success is showing up."


Malcolm Forbes
"How to succeed?
Try hard enough."


---



You May Also Enjoy These Related Articles:


Motivational Quotes By Category

Self Motivation

All of Our Motivational Articles

Return to Home Page From Motivational Quotes About Success


Motivational Times is our free monthly newsletter dedicated to giving you the necessary tips and ideas to take charge of your life and transform your world. Join by simply filling out the box below to submit your information. You will recieve an email confirming your subscription.

Thank you for joining, we are certain that you will be inspired and delighted with your subscription.