Motivation
---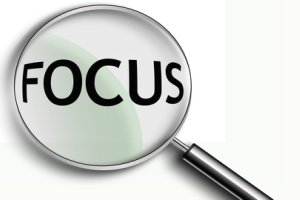 ---


Written by Dave Gannaway

I make a point of noticing the energy and motivation in every business I come into contact with. I asked myself, "What is it that reveals a success business" the moment you walk in the door? The answer is the attention to detail.

Attention to detail, whether it is McDonald's or Publix Supermarkets reveal the quality of it manager. I have observed good and typical mangers to all these businesses and what makes them different is their feet are on the ground. They are paying attention to detail. Watch the manager of a successful McDonald's and you will observe he will never pass a piece of litter or messy table without cleaning it. I have observed the manager of a Publix Supermarket collecting shopping carts from the parking lot and showing a newbie how he wanted the shelves stacked. Despite their managerial position, they paid attention to detail. And that makes the difference.

I discovered many years ago that taking my coat off and working on the shop floor served both to inspire and demonstrate the importance of attention to detail. It was my practice to occasionally take up the broom and sweep the saw-dust from the shop floor. This worked wonders in building rapport with my employees but also generated motivation and a focus on attention to detail. These simple acts of attention earned me a great staff that were loyal and naturally went that extra mile.

Just the other day my partner Greg took me to breakfast at a little diner I was not familiar with. As we approached the entrance he smiled and said, "See if you can spot who is the owner." We had scarcely crossed the threshold when a friendly welcome rang out. . . . a genuine vitality that was just lovely. I truly felt the warmth of the welcome. The place was busy as was the proprietor . . . I had no doubt who was the owner. She was enthusiastic and everyone in the diner could feel it. No detail was too small everything just had to be 'tickedy boo'!

Shooting to the other end of the scale the most prestigious automobile manufacturers, Rolls Royce, go to any length to give attention to detail. Supplies of the actual beautiful walnut wood-veneer that adorns the inside trim of each individual car is retained in stock in case of accidents. How's that for a motivated company's attention to detail?

Things work when you do things right in any area of your life. If you start your business with integrity do what is required and placing your attention where it should be, it will grow strong. Lack of attention to the details create weaknesses that at first may just appear as a hair-line crack but as you grow and expand so do the weaknesses. The hair-line crack can become a major fault line bringing the whole structure into jeopardy. So if you are gonna do it . . . do it right!



You May Also Enjoy These Related Articles:

All of Our Inspirational Articles

Join Motivational Times Our Free Inspirational and Motivational Newsletter

Want To Make Some Lasting Change in Your Life?