Achievement Motivation
---


Written by Dave Gannaway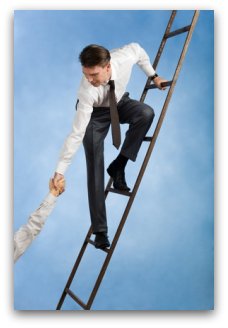 What exactly is achievement motivation? Indeed do you know what you want to achieve? When I ask this in a coaching or therapy environment the answers are rarely specific. "I want to get out the hum-drum grind and earn some real money!" That is a typical answer. Sadly they cannot offer any plan or objective that could achieve it. And, most often that individual has an employer.
My last wish is to burst anyone's bubble but unless they give their head a shake and look at the hard realities of life, things ain't going to change! Here is the harsh truth…
Having aspirations of wealth and prosperity without the desire to own a business is a delusion.
So many companies dangle the carrot and offer promises that sound oh so good. Practically, in the cold light of day they seldom cut the mustard. Muli-level marketing groups, insurance, financial planning, investing, schemes and franchises, etc. lead their prospectors to believe they are building residual incomes that will continue to provide for them into their retirement.
That achievement motivation may be true, in theory. The reality is not so certain. I have seen multi-level marketer at extremely high levels, with substantial 'down lines', or investors, all falter when the leaders stop prospecting or begin easing back to enjoy the fruits of their labors.
The one exception to the above is to be at the head of the food chain ... to be the one franchising your ideas, selling your books or marketing schemes. Beyond that I know of nothing to compare of owning an independent business of your own free and clear of any outside dependence.
Believe me there is nothing to compare with the satisfaction of knowing that you, the individual, are the only one with a finger in the pie. It's all yours — period. There is no better achievement motivation better than that.
When you read of the successes of McDonalds, you learn of the achievements of Ray Kroc not one of the thousands of franchisors. And who earned the biggest dollar? You got it!
You May Also Enjoy These Related Articles:
Join Motivational Times Our Free Inspirational and Motivational Newsletter
Return to Home Page From Achievement Motivation